February Strain of the Month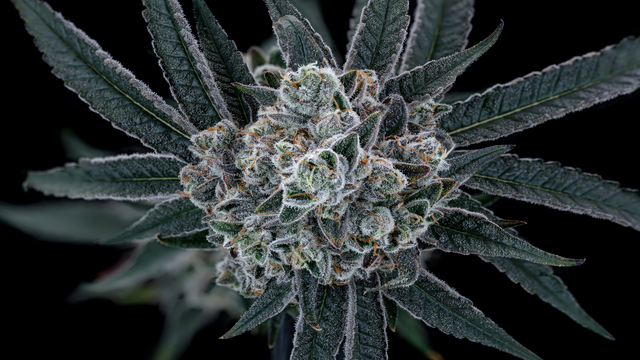 On Valentine's Day, most couples keep the age-old adage in mind when selecting gifts for their significant other – Diamonds are a girl's best friend.
We, however, would tweak it a little bit for our stoner friends – maybe, Diamond Runtz is a girl's best friend.
Or really, anyone who likes a delicious, heavy-hitting strain. That's the best Valentine's Day gift in our book.
One of our newer cultivars that we spent a large portion of 2022 perfecting, Diamond Runtz, is a Hybrid strain created by crossing Delta Diamonds x Runtz.
Haven't tried Diamond Runtz? Its flavor is sweet, with a vanilla-heavy cookie dough twist. There are also detectable notes of lemon, tropical fruit, and a deep, rich earthiness. Its tantalizing flavor along with its knockout effects that leave even veteran consumers couch-locked have made it one of our most popular house strains.

Diamond Runtz's top terpene is trans-Nerolidol, which boasts a floral, woody aroma with notes of citrus and melon. Trans-Nerolidol is commonly found in plants such as jasmine, ginger, lemongrass, lavender, and cannabis, naturally.*
*Abby Vigue, our Patient Care Specialist, recommends combining many of these holistic herbs with cannabis for their health benefits – check out our most recent blog for more info!
It is a rather potent option that is sedating, tingly and euphoric. Diamond Runtz is ideal for a chill, romantic night in – take advantage of those munchies and have dinner, watch a movie, and head to bed early (though what you do beyond that is your own business…)

Want to know more about Diamond Runtz? We may not know the karat, cut, or clarity, but here is what we do know about this high-quality cultivar:
Total Cannabinoids: 26.1%
Total CBD mg/g 0.456
Total THC mg/g 223
Total CBD 0.0456%
Total THC 22.3%
*These statements have not been evaluated by the Food and Drug Administration. Products are not intended to diagnose, treat, cure, or prevent any disease.