Get to Know the Maine Grower's Alliance!
One of the best things about Maine is the sense of community it offers for many — artists, farmers, and small business owners across the state frequently band together to offer each other support, guidance, and aid to springboard ideas and initiatives to survive in an ever-evolving world.
Perhaps the tightest-knit community in Maine is the cannabis community, reaching consumers, growers, and cultivators from Caribou to Kittery. Those seeking out high-quality medicine and more natural healing alternatives depend on each other's feedback and opportunities presented through this pipeline to maintain the standards that they do — and no better example of that exists than the Maine Grower's Alliance.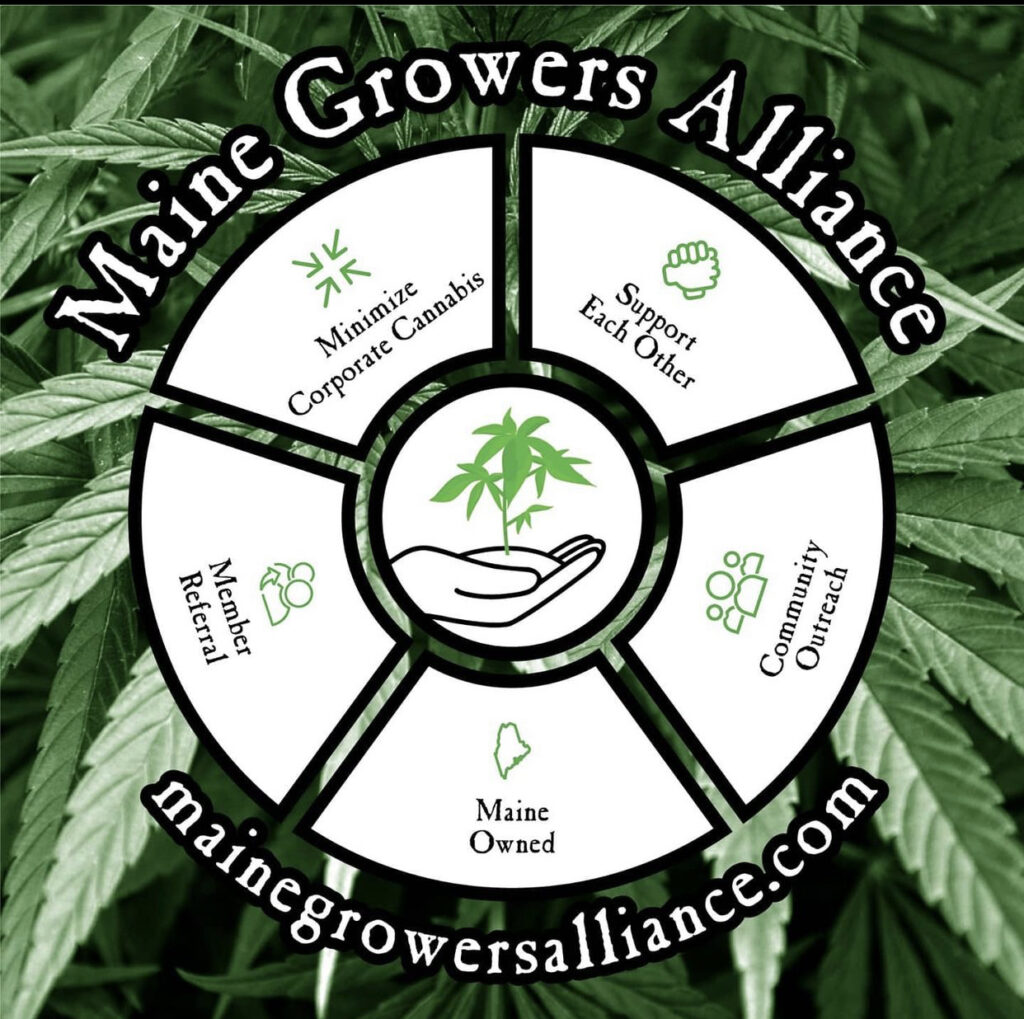 What is the MGA?
According to their mission statement, "The Maine Growers Alliance was formed to ensure the security of the small to medium sized craft cannabis cultivators in order to bring patients and consumers the highest quality, most affordable products." It is composed of those who know the community best — well-established members of it.
Simply put, providing the best product for those who support the community with their time and money is hands-down the biggest priority for Maine cannabis cultivators. But with high-quality comes higher levels of risk and increased competition, not all of it for the sake of quality product and supporting the state.
In fact, the MGA spends a significant amount of time raising funds and lobbying to ensure that our voices are heard as the industry evolves further. The Grower's Alliance works tirelessly to ensure that this methodology can thrive for years to come, uninterrupted by outside forces that aim to infringe on the community and reap its' benefits.
How do we support Maine Growers? How can I?
Supporting the MGA as members of it through various means has truly been a pleasure and an honor for us — last year, Budtenders at Green Truck donated their tips on the last Wednesday of each month to the Alliance. Most recently, Green Truck has supported The Jar Initiative, eighth jars provided by several cultivators in the area, including Zero Gravity Cannabis and Wildfire Labs. A portion of the proceeds from each jar would be donated to the MGA to support their efforts and the Maine medical cannabis program overall.
We love to see support for our unique corner of the industry coming from near and far. Their website offers many opportunities to keep the MGA active, including donation links and information on how to join. They also have an up-to-date instagram page and weekly newsletter, providing consistent information on the organization and the happenings within the Maine cannabis scene.
Check out the MGA webpage for more information on further initiatives!