January Strain of the Month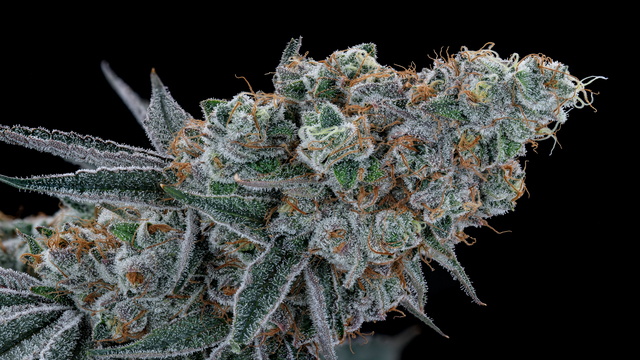 We've been working hard behind the scenes to bring our patients newer products, strains, and options over 2022.
Among the collection of brand-new flower strains we've put on our menu, Rodman is standing out as an MVP.

Bred by Honeysticks Genetics here in Maine, Rodman is an Indica-dominant Hybrid strain. This strain crosses the delicious, fruit-forward cultivar Fruity Pebbles with Dual OG, a powerhouse strain with noticeable knock-out effects.

This cultivar has tantalizing, mouthwatering flavors and a sweet scent reminiscent of your favorite childhood cereal. It features a strong body buzz and a euphoric head high that offers happy, mood-boosting properties.

Rodman gradually becomes more and more sedating. While it can be a potent choice that is best-suited for experienced consumers, newer patients will enjoy it as well. It is optimal for the evening and nighttime use.

The top terpene found in Rodman is Caryophyllene, known for its fresh-cracked pepper scent and flavor. Caryophyllene is also commonly found in household spices and seasonings such as cinnamon and cloves. This gives Rodman a signature spicy, funky warmth with undertones of sweet fruit.

This patient-favorite strain also has the potential to help alleviate symptoms of insomnia, muscle spasms, tremors, and chronic pain.

Interested in learning more about Rodman? Check out the stats:
Total Cannabinoids: 25.9%
Total CBD: mg/g 0.442
Total THC: mg/g 221
Total CBD: 0.0442%
Total THC: 22.1%
Top Terpene: Caryophyllene 
*These statements have not been evaluated by the Food and Drug Administration. Products are not intended to diagnose, treat, cure, or prevent any disease.